keyboard_arrow_leftPrevious
Check Nowkeyboard_arrow_right
Fuso Truck Wreckers Melbourne
Before you sell your old or damaged Fuso truck, as a smart consumer it is your right to know why to choose a certain Fuso truck wrecker in your area. There are several old and scrap Fuso truck wreckers out in the Melbourne market which promises great service and offering top cash for your old Fuso truck.
Here at Fuso Truck Wreckers Melbourne, we provide top cash and quick, efficient service for your Fuso truck wrecking needs. We have been catering to the Melbourne area and its suburbs for more than 10 years and our invaluable service and loyal customers are the main reason why we are still thriving in this business. We can pay as much as $13,999 for your unwanted, damaged, wrecked, old or used Fuso truck. Just call us and we are at your disposal immediately!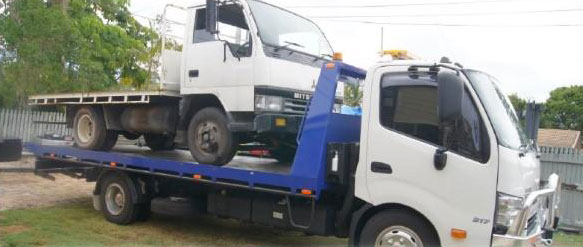 Sell your unwanted Fuso truck. Call on (03) 9012 5933
Cash for trucks Melbourne provides top cash for any make & model on the spot.
Cash for Fuso Trucks  |  Fuso Truck Buyers  |  Cash for Scrap Fuso |  Fuso Wreckers Melbourne
Why Fuso Truck Wreckers
Here at Fuso Truck Wreckers Melbourne, we ensure that we provide and offer fast, reliable and efficient removal and truck wrecking service. You can sell your Fuso truck to us regardless of its year, model and mechanical issues. Just call us and we will pay you cash for old Fuso truck! We don't only pay cash for old trucks but we also give cash for scrap Fuso trucks! There is no need to leave your scrap, unwanted, written off or damaged Fuso truck in your driveway, there is no need for you to keep worrying about how to get rid of your unwanted vehicle. We will take it off your hands – and we will pay cash for it!
Sell Fuso Truck for Cash
If you have decided to sell your unwanted Fuso truck, there is only one name to call – Fuso Truck Wreckers Melbourne.
These are just some of the few reasons why you should choose us:
The high payout for your old and unused Fuso truck of up to $13,999
Free truck wrecking service
Free truck removal service
Free paperwork
We accept and buy any Fuso truck models (any means regardless of its condition, year and model)
Our removal process is fast, efficient and safe
Environmental friendly
We will pick up your old Fuso truck at your own time and convenience
So if you are looking to sell your Fuso truck just give us a call at (03) 9012 5933 or fill out our online form to get a no-obligation quote – sometimes we would need to come down to your location and conduct an actual inspection and we will give you the final price for your Fuso truck. Once you have agreed, we will get rid of your unwanted or damaged Fuso truck from your hands and pay you cash for your truck.
Fuso Trucks Models We Buy
We are Fuso truck buyers in the Melbourne region. We can buy any Fuso at any reasonable price. Some of the Fuso truck models that you can sell to us are the following:
Fighter | Canter | Fe | Fg |  Fs | Fv | Rosa
Fuso Truck Dismantlers
Vehicle wrecking process comes into 3 parts: the initial stage which is called dismantling – this is the part when truck wreckers separate all parts of your truck and remove the reusable spare parts such as engine, filters, wheels, tires, radiator, battery and such. Any unwanted fluids are drained out in the safest and environmentally friendly way. The second part and the most important process is the truck disposal. Since we are licensed and authorized Fuso truck wrecker and dismantler in Melbourne, the entire process is done under expert supervision with no other alternatives to that. What must be done should be done the exact and specific way. Now the last part is metal recycling, Fuso trucks, and all other vehicles are made up of 25% to 30% recycled steel and metal. Recycling plays a big part in taking care of the environment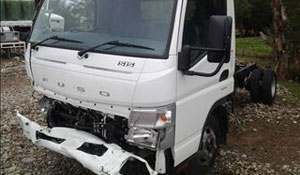 Other Make Wreckers in Melbourne Victoria